National Award Alessandro Mazzinghi
The work was created by Tuscan sculptor artist Mario Vincenti and is the award to be presented annually to the winner of the "PREMIO NAZIONALE ALESSANDRO MAZZINGHI" established in memory of the great boxer by the Mazzinghi family, the municipality of Pontedera and a committee of prominent journalists and writers.
The work is intended to pay tribute to the great boxer Alessandro Mazzinghi; it is a representative work of art of the world champion's sporting achievements, emphasizing Mazzinghi's symbolic value to the community and to sporting history, and is intended to recognize, support and incentivize the activities of athletes who have achieved sporting achievements of international, national, interregional and regional prestige, while maintaining a high moral and civic profile.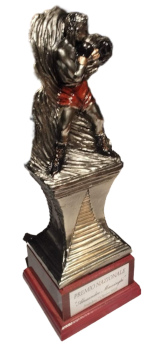 FIRST EDITION 2022:
"It is an immense Honor for me to receive this award named after an immense Champion of boxing, but I would define of Italian Sport, a man who is part of the Olympus of the greatest sportsmen and men of this country of ours.
I thank all the members of the committee for thinking of me as the 1st edition, I had the good fortune to know Sandro well and I consider myself lucky for that.
I thank his sons Davide and Simone and the Mayor of Pontedera Matteo Franconi."
Mario Cipollini
For the first edition of the "Premio Nazionale Alessandro Mazzinghi the work was awarded to Mario Cipollini, a great Italian cyclist, best known for being one of the most famous and charismatic sprinters in the history of road cycling.
Cipollini was nicknamed "Super Mario" because of his ability to win stages in classic stage races, such as the Giro d'Italia and the Tour de France. He was one of the most prolific riders in the history of the Giro d'Italia, winning a total of 42 stages, including the points classification on several occasions. He also won the Tour de France green jersey (points classification) in 1993.
His career in road cycling has left an indelible mark on the history of Italian and international sports.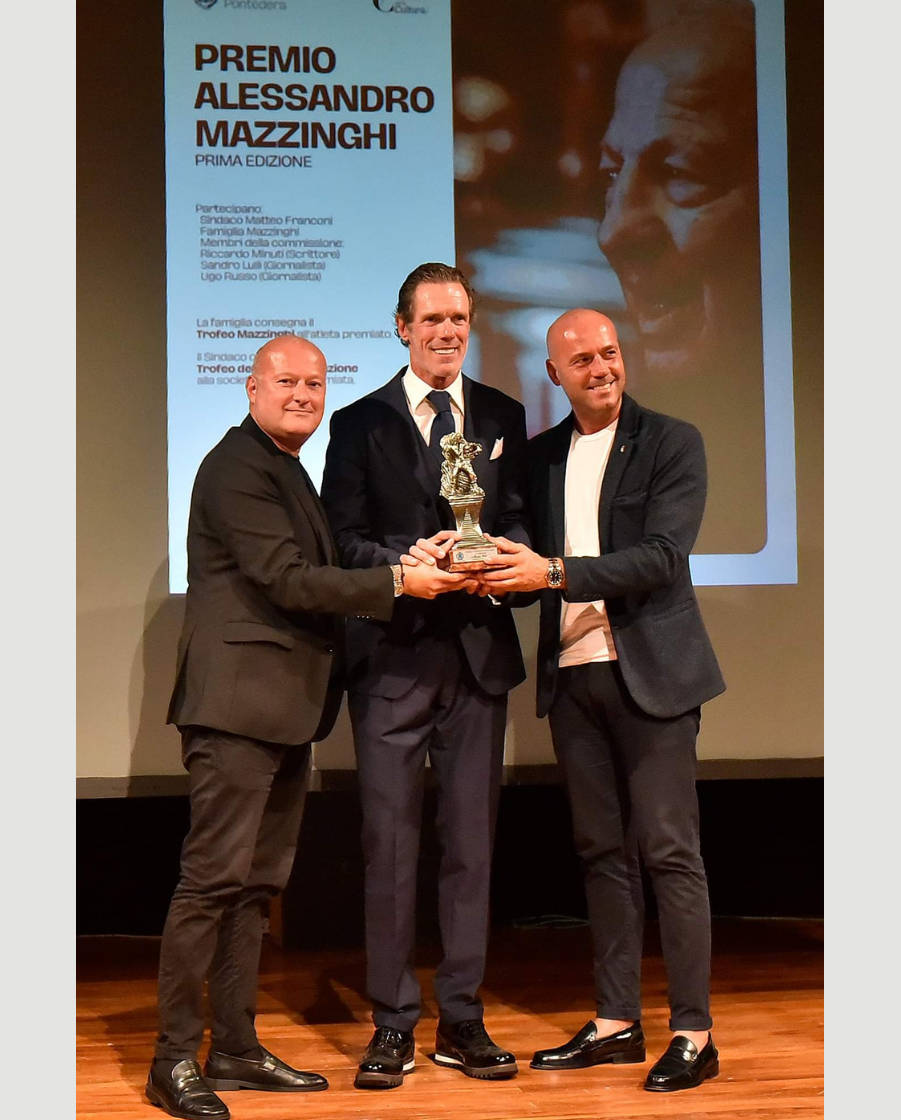 SECOND EDITION 2023:
"I have received awards from everywhere but this is important to me and I am proud to be juxtaposed with a great like Sandro Mazzinghi"
Marcello Lippi
For the second edition of the "Premio Nazionale Alessandro Mazzinghi the work was awarded to Marcello Lippi, best known for his successful coaching career both at club and international level.
The 2006 World Cup victory was the highlight of Lippi's coaching career. The Italian team under his leadership demonstrated strong cohesion and solid teamwork.
Marcello Lippi is widely respected for his knowledge of the game, his leadership, and his ability to achieve positive results at both club and international level. His career has been marked by numerous successes and he has helped define the image of Italian soccer on the world stage.